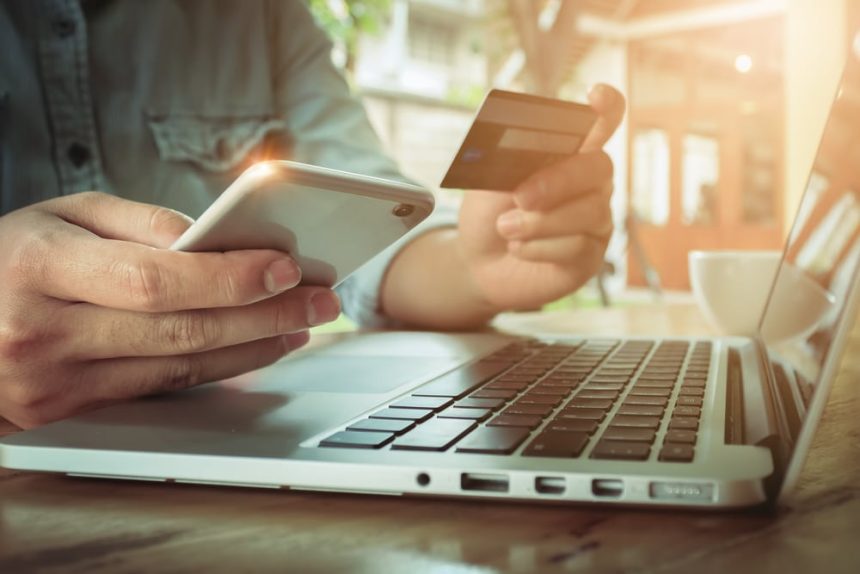 ---
It's well known by marketers that mobile traffic has surpassed desktop and mobile conversion rates are relatively low compared to desktop. Many retailers have gone through a myriad of mobile optimisation strategies in order to convert mobile customers, but research suggests these strategies simply aren't nurturing the results as expected.
Differences between global desktop and mobile conversion rates aren't too dissimilar according to a recent Monetate report – 3.63% desktop vs. 3.17% smartphone. This isn't surprising when you consider consumers in emerging markets like China are accustomed to purchasing goods and services on their smartphones or mobile-first countries such as India where fixed-line-based internet access is scarce in vast rural regions.
However, it's a different story in the UK and the US as mobile conversion rates decrease dramatically – especially for smartphone users – compared to global mobile conversion rates.
Monetate's data shows users in the US convert at a rate of 3.73% on desktop compared to 1.14% on smartphone and in the UK, desktop users convert at a rate of 5.15% versus 2.52% on smartphone.
These figures are indicative of the some of the most popular reasons why customers prefer to make their purchases on desktop including concerns over privacy and security.
Source: eMarketer
A report by Wolfgang Digital analysed 87 million website sessions from retail and travel brands in the second half of 2016 – accounting for €230 million worth of online revenue.
The report indicated that desktop users made up 41% of web traffic in the retail sector, accounting for 62% of revenue. The online travel industry had similar results with 45% of desktop traffic generating 67% of total revenue – the distinction was even bigger when it comes to high-cost purchases such as holidays.
Source: Wolfgang Digital
It seems customers simply feel more comfortable making a purchase on traditional computers – free from impulsive push notifications and slower page speeds – despite using smartphones as their go-to device for browsing the web.
Barriers to conversion
Although eCommerce businesses are making considerable headway in optimising their sites for mobile users, omnichannel consistency is still an issue for consumers. 90% of US internet users move between devices to complete a goal, according to Mobify, yet one of the most disappointing eCommerce shopping experiences customers still face is the inability for retailers to carry over data from one device to another.
Optimising omnichannel consistency using behavioural data is an effective way retailers can re-engage with their eCommerce customers. For example, if a customer has been browsing jackets on a mobile device they can be shown relevant homepage category banners first when they re-enter the site on desktop.
Screen size is also a considerable barrier, especially when it comes to high-value products. Customers are more comfortable making final purchase decisions on expensive items on desktop screens as site navigation is less cumbersome.
Many retailers including Burberry and Clinique offer slick mobile sites on separate URLs – as opposed to a responsive site – offering additional payment options such as Apple Pay on product pages and easy to use navigation menus and product filtering options.
According to eMarketer, 32% of global mobile users refrain from purchasing on mobile due to concerns over data privacy, while 31% are worried about security issues.
Marketers who aren't constantly indicating to customers that their information is secure and safe, run the risk of losing potential customers to competitors.
Optimising the checkout process with triggered notifications can help to ease the burden of security concerns. For example, customers can be offered a way to connect to a customer service representative if they display certain behaviour such as hesitating during the checkout process for a set period of time.
Bridging the gap
Regardless of how well you optimise your site for mobile customers, there's really is no way to forecast when mobile conversion rates will reach or surpass the levels of desktop. But what we do know is that customers favour omnichannel experiences when engaging with brands and browsing the internet for products and services.
In fact, there are still opportunities retailers can take to bridge the gap between the mobile and desktop shopping experience in order to move leads through the sales funnel more effectively.
Although mobile users are converting less it's important for retailers to understand that customers are still using mobile devices for browsing products and services, considering a purchase or even adding products to a wish list or basket to review later. As a result, the mobile user experiences shouldn't be neglected.
The aforementioned report by Wolfgang Digital found a strong correlation between high percentages of mobile traffic and high overall website conversion rates. This could be considered a contradiction in terms, however, it's a clear indication that mobile is indeed a 'decision device' for Western consumers and desktop is the preferred way to complete a purchase.
The average US household has 7 active connected devices in use each day and in the UK the number rises to 8.3 connected devices – marketers can no longer assume that mobile users and desktop users are different people.
Instead, implementing an exceptional mobile user experience coupled with an unrivalled customer service may help more users purchase products on mobile. For high-value items where users tend to browse on mobile and buy on desktop, providing customers with a seamless omnichannel cross-device experience is crucial.
Progressive Web Apps (PWA) are providing a new standard for online retailers who want to create a polished user experience for their mobile users without the resources required to develop and maintain a native mobile app for their company.
First introduced in 2015 by companies in emerging markets, a PWA offers a seamless app-like experience in the user's mobile browsers – ultimately loading faster than regular apps and using less data.
Retail and travel companies are now taking the leap and launching mobile sites using PWAs with notable success including French beauty brand Lancôme, who saw a 53% increase in session length, 10% decrease in bounce rate for iPhone users and a 17% increase in conversions in its first year.
Source: Mobify
Clicks add value to bricks
We can't forget the relationship customers have between the online and offline shopping experiences. Traditional retailers that don't have the resources to compete online with powerhouses such as Amazon, John Lewis and Wal-Mart, are still able to take advantage of opportunities with their mobile users to drive revenue in-store to leverage themselves against their competitors.
In the US, customers who shopped at Macy's spent 25% more online when they were able to collect in-store in the first quarter of 2017.
It goes to show that the appetite for experiencing a brand on-and offline is particularly important to customers, especially when you consider 52% of US and UK retailers adopted 'in-store inventory' as an online feature on product pages according to an L2 Omnichannel 2016 report.
Source: L2
Options such as 'Buy online, collect in-store' and 'buy online, return in-store' are just a few other functionalities retailers can implement to truly master the basics of omnichannel capabilities.
Marketers need to convince stakeholders to broaden their horizons when it comes to traditional retail practices. Thinking of desktop, mobile and offline as totally siloed channels could be detrimental to your overall business strategy.
As digital transformation continues to play an important role for retailers, a device agnostic customer-focused omnichannel approach to your business strategy is key to increasing online revenue and convincing your mobile users to purchase your products or services rather than your competitors.
Written by Demetrius Williams
Demetrius Williams is a Digital Marketing Specialist at Toppan Digital Language and has previous eCommerce experience working with a number of luxury brands in the fashion and beauty industry. He enjoys photography, binge-watching Netflix and can often be found roaming around London with a camera in his hand.
---
Related posts