---
This summer the UK will host a record number of foreign visitors to our shores. To celebrate, we wanted to find something unmistakably British, something that sums up the very spirit of Britishness, to boost the morale of all those visitors and athletes descending on the UK.
And what could be more British than "Keep Calm and Carry On"? So we 'transcreated' the original phrase into other languages, using native speakers to keep the spirit of the original while making it meaningful in each country, and reflecting local cultural values.
Here it is, in Brazilian Portuguese, Chinese Simplified, Chinese Traditional, Dutch, French, German, Greek, Hindi, Italian, Japanese, Polish , Russian, Spanish, Turkish and Vietnamese.
Please feel free to download and share the images. (Secretly, we have a vision of athletes taking home T-shirts, mugs, posters or keyrings of this very British phrase, and sharing the spirit of Keep Calm and Carry On at home…)
Let us know what you think – if you would like us to do a translation for your language that isn't already included, or if you have comments on the translations we've done, please let us know on our Facebook page.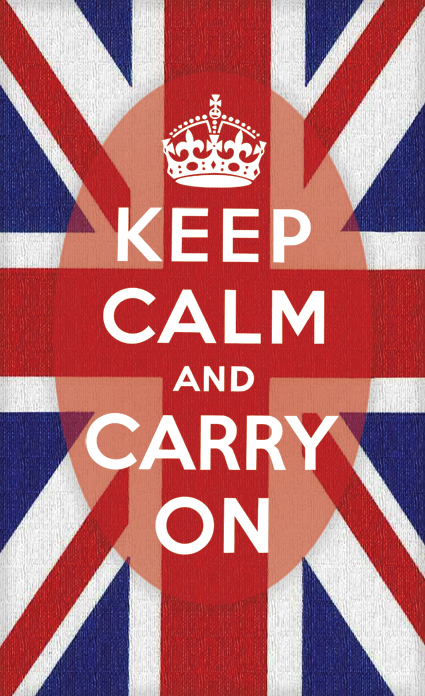 Needs no explanation. The original Keep Calm and Carry On.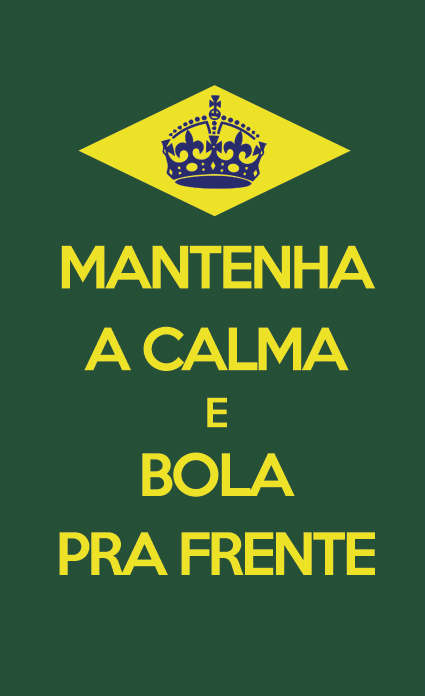 In Brazilian Portuguese, the slogan translates as "Keep calm and keep your head up!"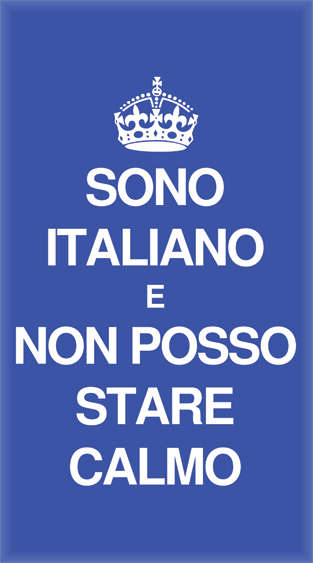 Our very favourite, from our Italian colleagues: "I am Italian and I cannot keep calm"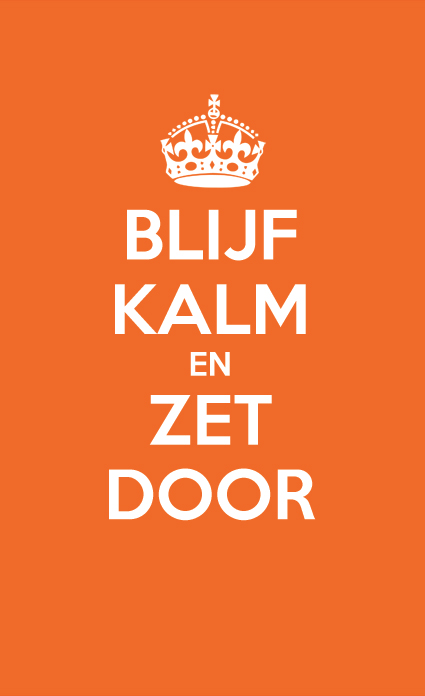 In Dutch: "Keep calm and persist"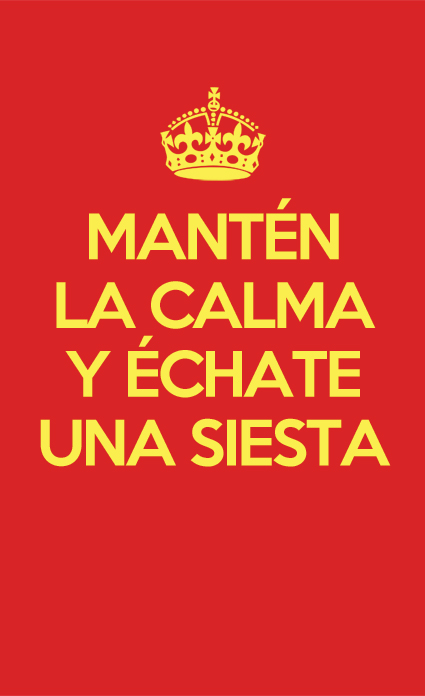 A more relaxed, if not slightly impractical, approach from the Spanish: "Keep calm and take a nap"
We think it is rather beautiful in Hindi: "Calm mind, make effort"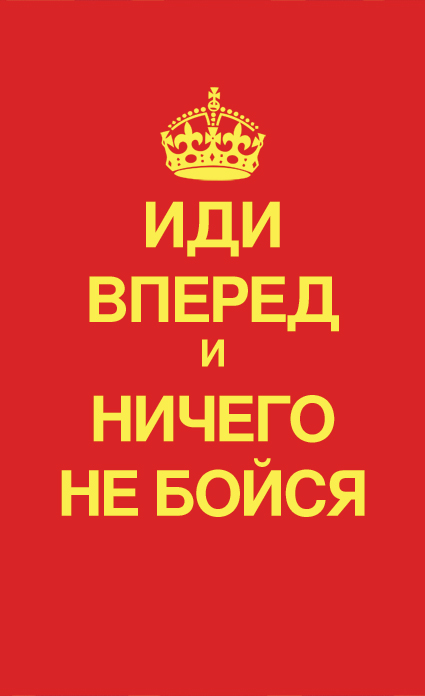 In Russian, a rallying cry: "Go ahead and be afraid of nothing!"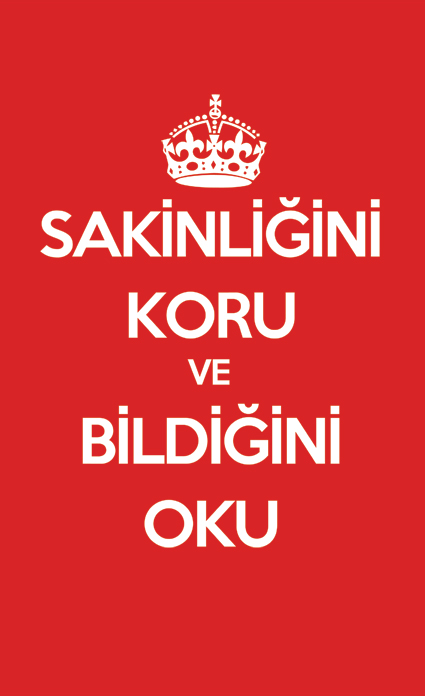 In Turkish: "Keep yourself calm, do whatever you have decided to do without paying attention to what others say"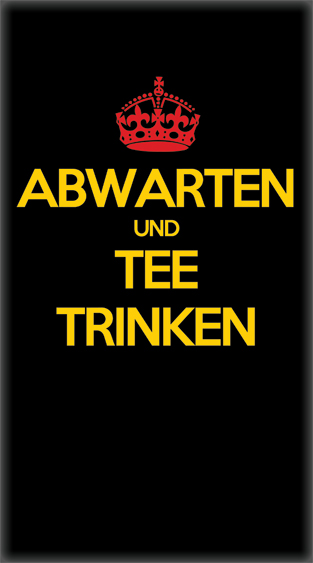 Could the German version be poking fun at the Brits in this translation: "To wait and drink tea"?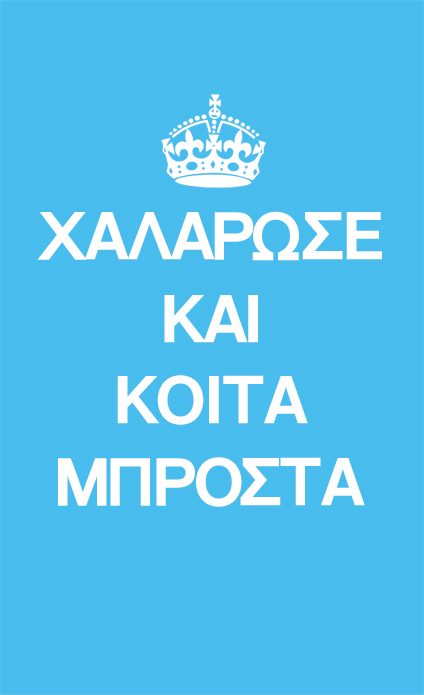 The spirit of Greece is nicely summed up in the phrase: "Relax and look ahead"?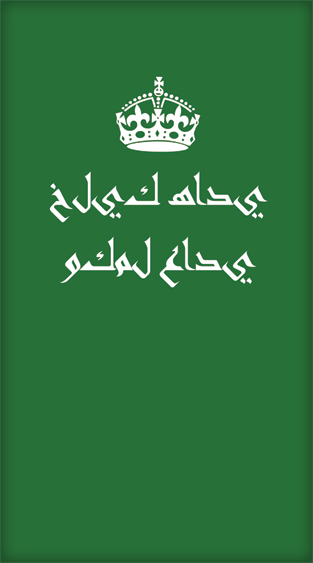 And in Arabic
The French version is very close to the original.
In Simplified Chinese, i.e. in Mainland China, the slogan reads: "Keep calm, head on straight"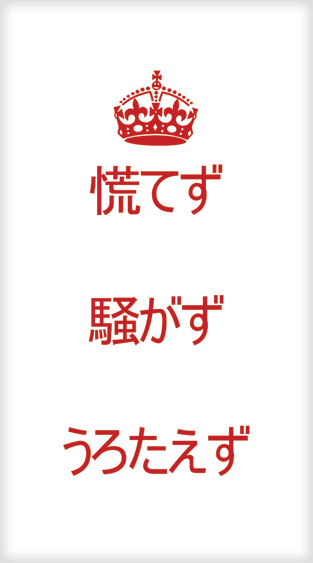 The Japanese version focuses more on avoiding panic: "Don't panic, don't fuss, don't be flustered"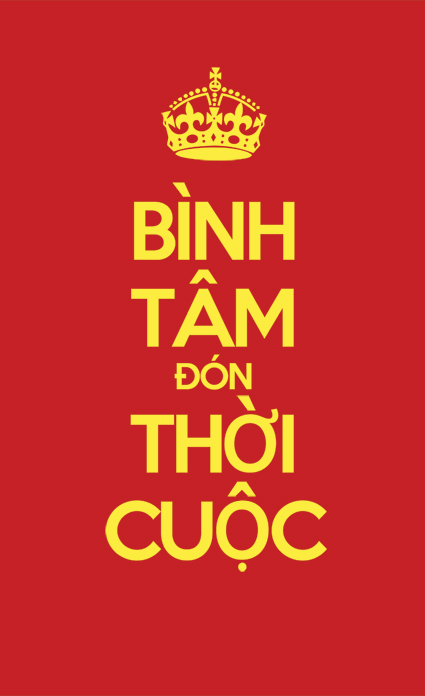 In Vietnamese, a steadying: "Be calm to face the situation"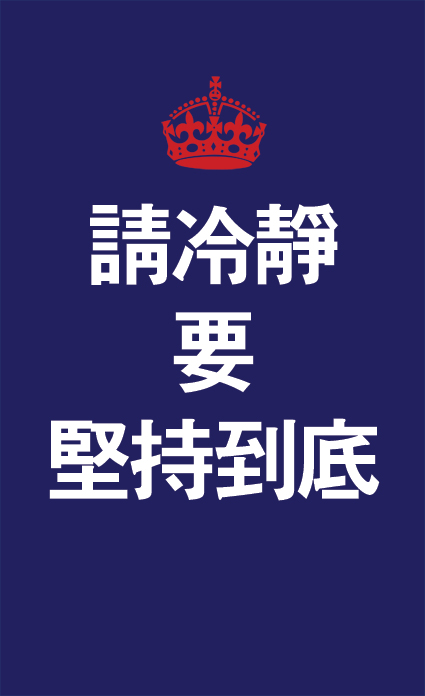 In Traditional Chinese, used in Hong Kong and Taiwan, the phrase adds a polite 'please': "Please keep calm (and we) should persist till the end"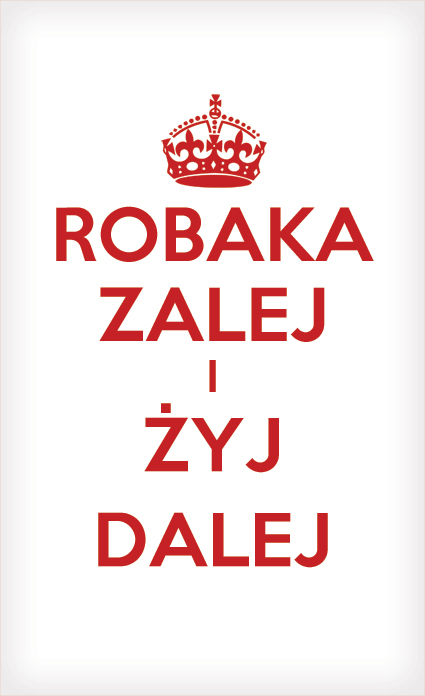 In Polish the sentiment is rather more definite: "Drown your bug (i.e. sorrows) and carry on."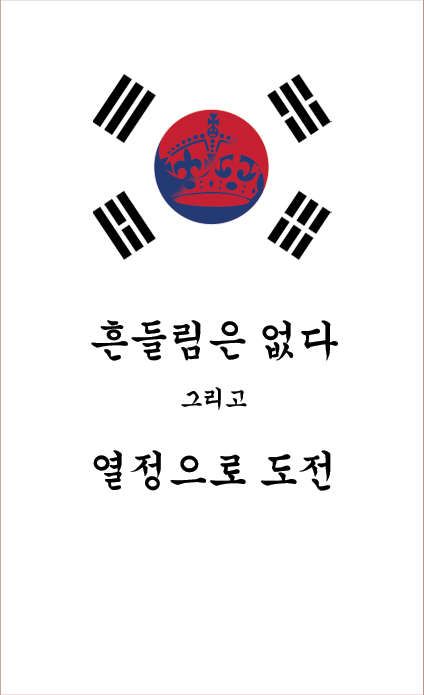 In Korean
And finally, the Hebrew version which translates as "Be calm, it will be okay"
Related posts