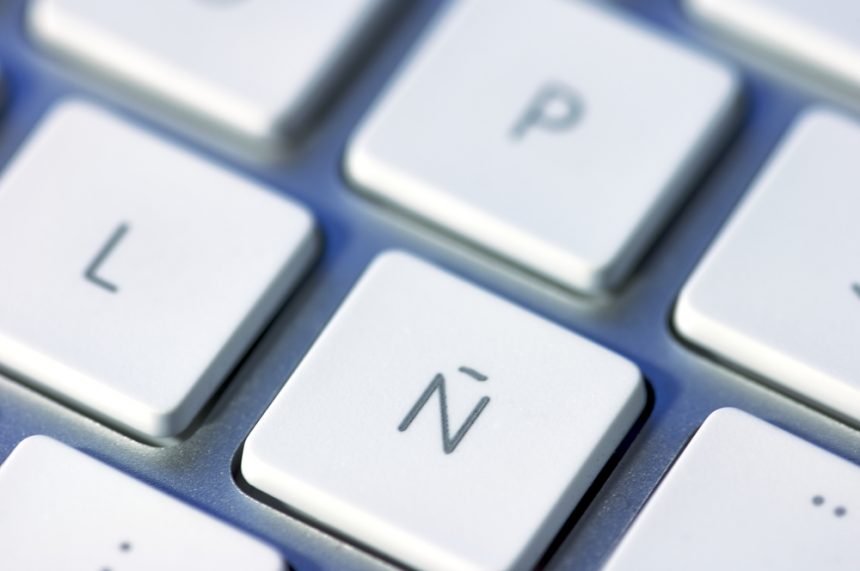 ---
The internet has offered an unparalleled opportunity for people in different countries to communicate with one another leading to an explosion in the exchange of ideas.
The technologies and platforms that support this communication have themselves spawned a huge range of new words in various different languages. And although it may infuriate many language pedants, users are dropping some of the inconvenient grammatical conventions in order to search for information online and communicate with others more efficiently.
In English, the use of acronyms has increased substantially and even older users are aware of terms such as LOL (laugh out loud) and ROFL (roll on the floor laughing) but words are also being shortened or misspelt. Illogical spellings on some words like 'through' are being replaced with more logical ones such as 'thru' in a drive for greater efficiency. This is also happening on a bigger scale with languages that use a large number of accents in their words.
In Spanish, users are starting to replace "qué" (what) with "q," and the word "más" (more) is often reduced to a simple "+." However, in many languages the accents are important since they change the meaning of words. For instance, In Spanish, "Inglés" means English while "Ingles" means groin.
The impact of accents on international search marketing?
We've completed keyword research projects for both paid and organic search on behalf of our clients and the use of accents in words and whether they are used by users in the target audience comes up a lot. Google claims that when a searcher enters a query that includes a word with accented characters, their algorithms consider web pages that contain versions of that word both with and without the accent.
So in theory, accented words should return the same results as those without the accents. However, in reality organic results can differ slightly and paid results can differ drastically depending on the keyterm and language and how the ads and pages are set up set up and optimised. So brands need to ensure that they're considering accents in their international SEO and PPC strategies. To put this into context, consider the following examples:
French
A quick look in Google's Keyword Planner shows that more than twice the number of French users search for "women's clothing" ("vêtements femme") without the accent.
And according to Google Trends, there's been a much larger increase in the number of French users using the non-accented version.
This is even more drastic in the world of travel with 33 times as many users dropping the accent when searching for "cheap hotels" ("hôtel pas cher").
Similarly, Google Trends shows that the use of accents in cheap hotel related searches has not shown the same increases as non-accented search terms.
Italians
Italian users are much more likely than their French cousins to use accents when searching for information online. However, they too drop accents on many searches.
Searches for Corfu hotels by Italians using the keyterm "hotel Corfù" show a very similar number of users searching with the accent and without – although more users currently include the accent.
But Google Trends does indicate that there is a widening gap between users of accents and those that have taken a more convenient approach and used non-accented characters.
Spanish
We've seen similar behaviour and trends in the Spanish market for fashion. For example, Spanish users are more almost five times more likely to use the search term "cinturon" when they search for "belt" than "cinturón" – the correct grammatical spelling. 
And Google Trends also shows the non-accented search term showing much more rapid usage over time.
Similarly, the number of Spaniards searching for "cheap plane tickets" in their native language – which is "billetes de avión baratos" – predominantly do so without the accent. In fact, there are over nine times more searches for those terms without accents.
While Google Trends shows that most Spanish users have always neglected to add the accent when searching for "cheap plane tickets" in their native language – although strangely, there appears to have been a small increase in the use of accents for users searching for these terms since 2013. Which perhaps brings us onto our next point.
In defence of grammar
Not everyone is happy with accents being removed from their words and a few defenders of the Spanish language are now using the internet as a way to fight back.
This week, Twitter and the Fundación del Español Urgente, a Spanish non-profit that seeks to guide internet users in the proper use Spanish, launched a campaign to promote accents in hashtags.
The hashtag #acentúate, which translates to "accent yourself," was tweeted 16,000 times in the first 24 hours of the campaign on Sept. 17, including a mention by Antonio Banderas.
Written by Yusuf Bhana
Yusuf is Head of Digital at Toppan Digital Language. He has an interest in how technology can help businesses achieve their marketing objectives. He's been working in digital marketing and web development since 2001 across a wide range of industries and clients.
---
Related posts