Hands Off! Automating Your Business
---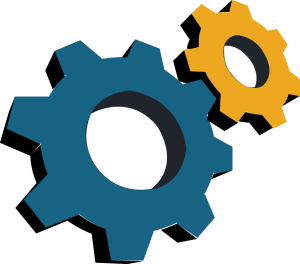 Now you should have enough clients, a website, and the tools to be hyper-productive.
There is one thing left to do, and that's improving the parts of your business that waste time.
Perhaps the two biggest time-consuming tasks that aren't directly related to translation are administration and marketing.
First of all, remember there's a time for planning, and a time for execution. If you attempt to juggle too many tasks, they will all suffer as a result.
To avoid this, the first thing you can do is schedule accounting and prospecting activities so that you can carry them out at the same time each day/week or month.
Prospecting
Use your digital calendar and set alerts to automatically send you emails, so that you will be reminded to keep on top of your sales and marketing activities.
Setting a schedule will also remind you to keep to it. Finding new clients can be daunting and some translators tend to leave it until they really need them – which may be too late.
Remember to set the system around you: find out when your concentration is at its peak, then protect that time and use it to complete your translation work.
You can always write your prospecting emails in the evening and schedule them to be delivered in the morning.
When setting up your sales activity schedule, it might be useful to split it in three sections:
Prospecting
Touching base with existing clients
Requesting referrals & testimonials
Create a strategy for each of these sales activities, choosing the most suitable timeframes for each. You don't want to annoy people with too many touch-points and messages but you do need them to remember you.
Creating processes
Taking time to look at the activities you carry out most often can help you decide what can be automated and what should be delegated.
Here is how to turn activities into processes:
Describe the desired outcome of the activity – why are you doing it?
As you go through the process, take note and describe them step by step.
Decide if all the actions in your process are needed. If they don't help you achieve the desired outcome – modify or remove them.
Create a visual representation of the whole process in the form of a flow chart. This will help you see the big picture.
Now that you have a documented process in place, you can decide whether it is possible to automate it or delegate any processes.
---
Delegating
You've set up all your alerts and reminders, and batching activities has helped you save some time.
But wouldn't it be great if you didn't have to do anything but translate content for your clients? After all—that's your biggest strength, right?
At this poing you may want to consider getting additional help. Employing staff is a good way to scale your business and allow the resources to be focused on the areas that they are best suited to. But, you don't have to hire full-time staff (yet).
If it makes financial sense, you can just delegate some tasks.
If you have done all the work beforehand, by profiling a target audience and crafting targeted emails, you could use a Virtual Assistant (VA) to send them to potential clients.
As one type of email won't work for everyone, you should create a few different types and segment your list. As you work with your VA and you get to know each other, you can delegate the creation of prospect lists, or give them the freedom to personalise the emails even further (with guidelines and support).
The key to this arrangement working well is having an efficient and effective sales process in place. An assistant won't make a mediocre system great, but will make a good system run more smoothly.
Once you have set your assistant loose, remember to measure their effectiveness. If the work they are bringing in justifies the cost of hiring them, you can think of adding additional assistants, effectively creating your own remote sales force. If not, you may need to scale back or find someone else who might be more cost effective.
Administration
With all tasks, including prospecting activities, be sure to keep organised. Disorganisation is the biggest driver of inefficiency.
Create clearly labelled folders on your machine and establish naming conventions for you documents—and stick to them! No more "invoice.doc" document names.
Importantly, remember to back up your data. You can use services like Dropbox or Google Docs to save your documents in the cloud and make them accessible remotely from anywhere. This will save you time and heartache if your hard drive fails or your machine is hacked causing local copies of your files to be lost.
The quickest and safest way to get administration off your hands is either to hire an accountant or use an accounting software such as FreeAgent.
You can also automate your admin tasks to some extent with software such as Translation Office 3000 – ProZ has a good offer for their subscribers here: http://www.proz.com/TO3000.
Additional Reading:
27 Free Invoicing Tools for Businesses on a Budget
"How to succeed as a Freelance Translator" by Corinne Mckay

Congratulations! You now have the knowledge and resources to make it as a freelance translator.
If you found this guide useful – please share it with your friends and colleagues.