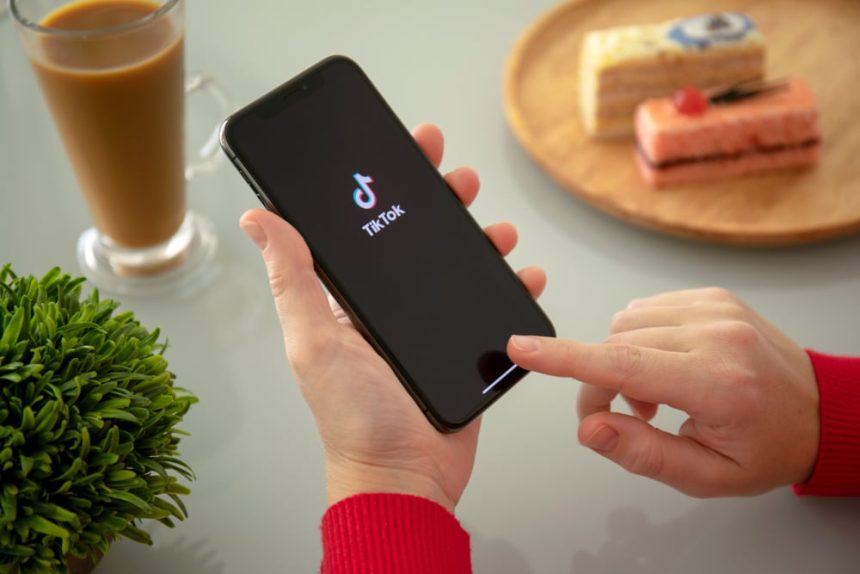 ---
Short videos are big news in China at the moment – so popular with Chinese audiences that it's having a distortive effect on the digital landscape. Apps supporting video clip creation and sharing are in high demand at the expense of live streaming platforms. Users have started to migrate away from live streaming to video clip apps such as Douyin (known outside China as TikTok).
Videos of less than 5 minutes duration performed particularly well in China during 2017 and interest in them rose over 5% during 2018. Watching short video now consumes around 9% of the average person's time online.
There's hot competition between the apps supporting the development, sharing and discovery of short clips. Douyin is emerging as the main name in this landscape, becoming the world's 6th most downloaded app in Q1 2018, but others include news apps including, Kuaishou and Huoshan.
So why this surge in popularity for this particular content format? There are several contributing factors. For one, smartphone ownership and internet penetration are at a particular level of saturation. Mobile data is much more affordable than it has been in the past, making it easier for Chinese audiences to watch videos whenever and wherever they want to.
Short videos also fit into modern consumer lifestyles. Chinese people are as busy as anyone else in a modern society. Cheaper mobile data means they can watch short video on their commute or in a break at work.
There are also push effects influencing the popularity of video clips. TV is a hugely expensive medium to participate in and heavily controlled by the authorities.
Time was, internet video via live streaming platforms were a creative reaction against the straightjacketed TV medium. But authorities are now also regulating the once-popular live streaming platforms and costs are rising. Last year saw viewer number decline in favour of channels tackling shorter clips.
Foreign content creators and hosts aren't supposed to create their own channels without permission from the Ministry of Culture and are also obliged to keep footage for 60 days after broadcast in case the regulators want to check it.
These rules and regulations tend to favour larger content providers and traditional media players by raising the barriers to entry. Video clip sites are better at supporting user-generated content, so many smaller players are active there instead.
For advertisers, it's a no-brainer. Viewer numbers are declining on live streaming platforms, some are even going bust and costs are increasing. With attention switching to the video clip platforms it makes sense to switch ad spend in that direction too.
Getting involved
If you're looking to get active in video clip creation, be aware which of the apps are better for which market segments.
If you're targeting a young audience, particularly a female one, Douyin may be your best bet – but it's already starting to appeal to older audiences. Foreign brands such as Oreo and Pizza Hut are already active on here, as well as luxury brand Michael Kors. Users are loyal and spend nearly an hour a day on average on the platform. Douyin's algorithm is good at delivering content based on user interests.
By contrast, Tencent-backed Kuaishou is popular with users from 3rd and 4th tier cities and less educated people in less wealthy households. It's also popular outside China in markets including Taiwan and Indonesia. It may be a better bet for reaching some audiences, but bear in mind that consumer attention switches quickly between platforms.
Short video is increasingly popular with older viewers. Not only are those aged 50+ downloading the apps, but they are also spending more time viewing them. Only a year ago, those viewers aged over 50 spent an average of 17 minutes a day on them. This has now gone up to an average viewing time per day of 50 minutes, according to stats reported in TechCrunch.
Consumer habits are changing fast, supported by the addictive nature of China's online offerings.
Increasing competition
The switch in audience attention has riled other internet giants. Although short video juggernauts such as Douyin aren't directly competing with WeChat, which serves other purposes for China's audiences, it's losing its share of people's online time.
WeChat has resorted to blocking Douyin content and rowing over plagiarism. Both Tencent and Facebook are investing to compete with the fast-growing video app but so far have not succeeded in blocking its meteoric rise.
RELATED: WeChat Search and What it Tells us About Chinese Commerce
Authorities are still catching up with the surging popularity of this genre of content and the specific platforms it is shared on. But even the brightest unicorns in the short video field are vulnerable to sudden regulatory clampdowns.
China's notoriously fickle audience can switch attention quickly, meaning even fast-growing platforms can have their bubbles pricked almost overnight.
It's important to understand what audiences expect from short video format. Videos tend to be fun and quirky, with lots of music and visual effects. They're highly engaging and compact in their storytelling. User-generated content competes with branded and celebrity videos. To succeed, you need to create videos that are richly entertaining.
It's hard to keep abreast of Asia's fast-moving digital landscape. In China's competitive online video space, perhaps the only certainty is change. There are opportunities for brands to engage with audiences through the medium of short video but you will have to be creative and highly flexible to take advantage of the change of pace.
Related posts