Hello, we're Toppan Digital Language.
We help global companies with high-risk, business-critical content sell with confidence in any language.
Sectors we work with...
---
More than just translation...
---
---
Why our clients choose us
Quality
By including quality management as a core aspect of our technology and workflow – we can provide the highest quality professional translations for your project, regardless of the target audience, language, territory or culture.
Technology
Efficient processes, consistent translations, and cost and process transparency — we can connect with a range of content management systems, ecommerce platforms and development frameworks.
Service
We will provide you with a dedicated account manager who will work with your team of project managers to recruit the best linguists with specific expertise in your business sector to handle your translation projects.
Case studies
Below are some examples of how we've worked with some of our international clients.
Latest articles from our blog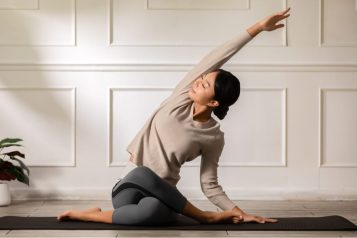 Sportswear seems to be booming in spite of the recent pandemic. Particularly apparel aimed at home workouts, cycling, and running.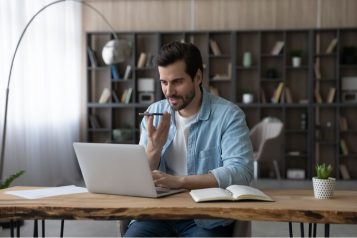 With voice search continuing to grow in popularity we unpack how you can adapt your voice search strategy for multiple languages.
Testimonials
Working with Toppan Digital Language is such a rewarding experience. At this point I can honestly say, Toppan Digital Language is like a second team in our organization as they make collaboration so easy and fun. They are very professional, and their high standards match ours perfectly.
I am looking at the translation of the concepts: pretty amazing :-)….I am really impressed.
Toppan Digital Language is a reliable and knowledgeable partner when it comes to translations for the biotech/pharmaceutical industry. They are very responsive, asked the important relevant questions at project set-up and delivered high quality translations very rapidly, all of which led to Selecta filing the IND on our aggressive timeline.
We have been working with Toppan Digital Language for over 3 years and are very satisfied with their work. Their Project Managers are always responsive, add value to the work we do and the quality of their translations is great
What I think you do particularly well is understand the marketing content and you ask relevant questions that we hadn't even thought about! I feel you are one step ahead and this is massive added value. On two occasions Toppan Digital Language has spotted inconsistencies within the content that were subsequently amended on our side. It gives me great confidence working with you.
Toppan Digital Language are our global translation partner who we rely on for both quant and qual translation needs. Their expertise in healthcare and their professionalism and consultative approach continue to add value to our projects and to our business.
Toppan Digital Language has been assisting us with a large number of translation and proofreading projects covering a diverse array of study areas. They have always been very professional and highly flexible in terms of the often-changing requirements of our various studies.
Toppan Digital Language are our "go to" and global translation partner. We rely on their support, consultative service and quality delivery which all play a large part in allowing M3 Global Research to look great in front of our clients.
…Very good with keeping to deadlines and often surpass their own estimations for translations timings. On numerous occasions they have gone above and beyond what is required and provide us with extra information that helps ensure we are working with the very best translations.
We are very happy with Toppan Digital Language and consider you to be among the best partner organizations that we work with. You have consistently been flexible, responsive, competitive on price and regularly produce high-quality work for us under tight time constraints.
Featured download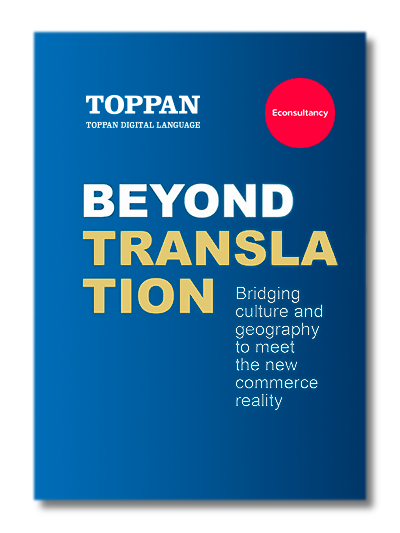 Beyond Translation – Bridging Culture and Geography to Meet the New Commerce Reality
Toppan Digital Language has partnered with Econsultancy on a research report identifying localization opportunities and challenges for global brands.
In this report, you will learn from a panel of eight brand marketers for whom the management of translation and transcreation is a critical, strategic tool for commercial success in a global marketplace.
Download