Hello, we're Toppan Digital Language.
As the leading language solutions provider for market research firms, we help gather multilingual insights from global audiences without sacrificing the integrity of research results.
Translation services for qualitative and quantitative research
An experienced team for all stages of your market research studies.
Our team of market research-trained linguists and project managers is well-versed in your service needs regarding expected outcomes, time frames, and quick response times. With the use of technology-enabled services, we raise the bar for efficiency and precision.
Full-service agencies, as well as panel and data collection companies, turn to us for our full suite of specialized services:
Translation & Overlay of Web-enabled Surveys
Proofreading & Editing
QA of 'Live & Test' Survey Links
Coding (in-language) of Open-end Responses
Text Translation & Localization
Transcriptions & Content Analysis
Pharmacovigilance and Adverse Events Reporting
Translation, overlay & link check of online surveys
Improve efficiency and get accurate and culturally sensitive results from your multilingual surveys.
Our experience working with digital surveys and some of the most popular survey programs allow us to provide the most effective language solutions for your web surveys.
Translation & localization of web surveys and related XML files exported from programs such as Decipher/FocusVision, Qualtrix, and Confirmit.
Overlay of word questionnaires into XMLs or similar scripts & QA of "live test" survey links.
Opens / verbatim translation
We translate open-ended answers, or verbatims, to help researchers fully understand and accurately analyze or code their survey data.
As part of the service, we also share notes and clarifications from our team of translators to highlight and explain cultural references and items mentioned in open-ended answers/verbatims and identify invalid responses.
All of our linguists have a full understanding of market research and a proven track record in sectors such as Healthcare, Consumer & Retail, and Financial Services, allowing us to deliver fast and accurate results.
In-language coding
Supporting researchers and end-clients to draw key findings from their research.
Our in-language coders use a shared English code frame to code directly from the local language, eliminating the need for data translation and allowing for quicker analysis. The shared code frames allow for real-time updates and simultaneous coding.
We code millions of in-language responses in over 25 markets while adhering to the quality guidelines set by ISO 20252.
Creation of the code frames
Bad ID check / DQ check (flagging of nonsensical or poor-quality responses for removal before coding)
Super fast multimarket brand coding (automated)
In-language coding of full open-ends
In-language coding and machine translation of full open-ends via Codeit
Reporting of Adverse Events in respondent data (healthcare)
Transcription, content analysis, interpreting & subtitling
Identify themes and trends across a wide range of respondents.
Improve your understanding of multicultural markets by identifying patterns, themes, and relationships within the data collected from sources such as surveys, interviews, focus groups, or social media platforms.
To help you analyze large amounts of qualitative data in a systematic and efficient manner, we offer:
Transcription of recorded focus groups, in-depth face-to-face or telephone interviews transcribed either into the participant's language or directly into English in a single step.
Content Analysis in client-specific formats.
Live and/or "after the event" Interpreting for IDIs and FGs
Creation and translation of subtitles for interviews, videos, training materials, etc.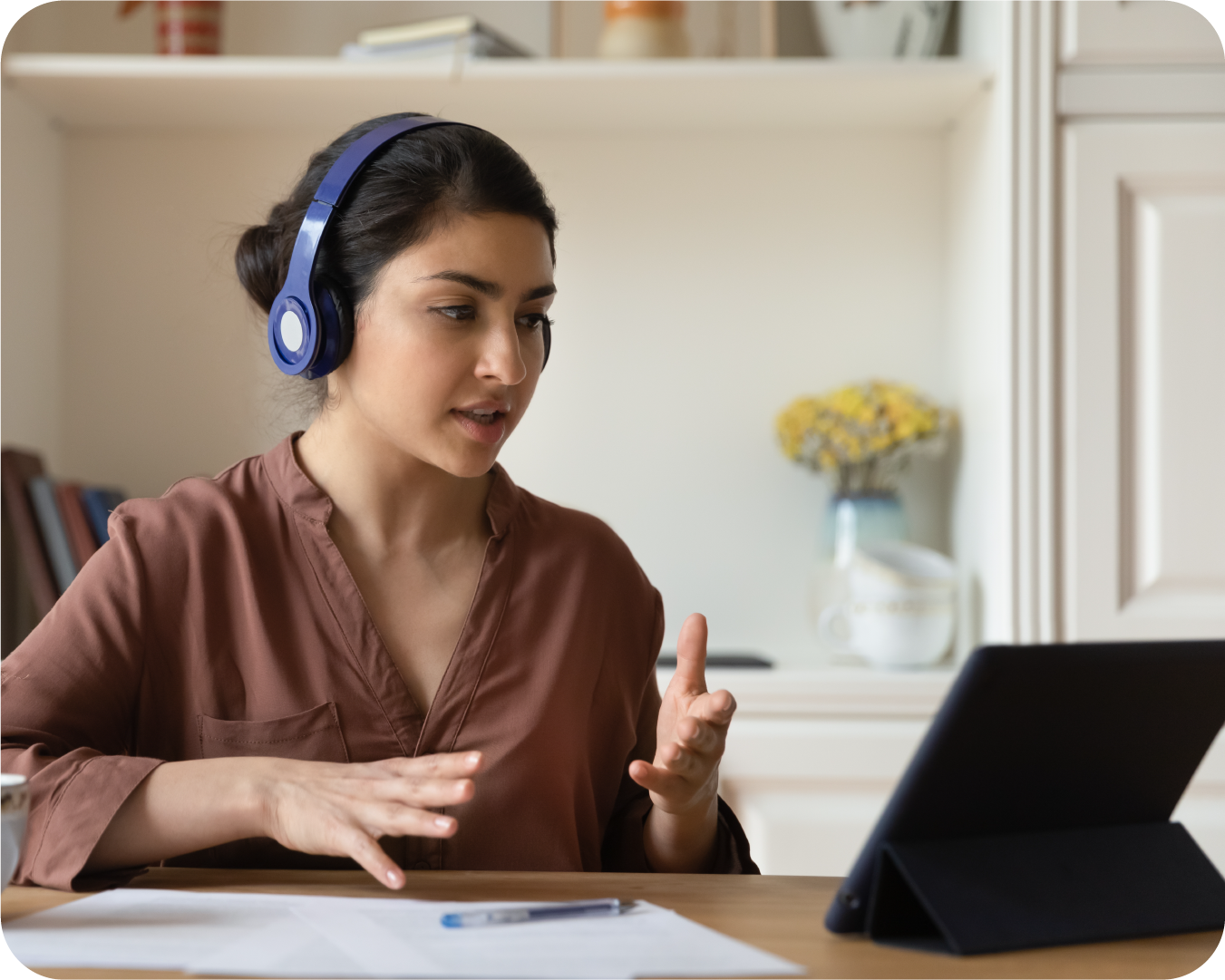 AE reporting
Maximize the accuracy of your adverse event reporting.
Improve patient safety, increase compliance, and get a better understanding of patient experiences with adverse event reporting in multiple languages.
When adverse event reporting is conducted in a patient's native language, it can improve the accuracy and completeness of the data collected, reducing the risk of errors and misunderstandings.
We can provide a comprehensive reporting of adverse events service, both as a standalone option and integrated into our coding process.
Social listening
Understand what people say about your product, brand, or industry - as it happens.
Our trained Linguists and Projects Managers take part in all stages of Social Media Listening projects – from Search Term Translation to Reporting Writing.
Search Term Translation, including market-specific desktop research, into local languages
Data Cleaning of posts/discussions/mentions
Research & Analysis, including back-translation of relevant posts
Report & Summary of collected and analyzed data
Multimarket brainstorming sessions
Pharmacovigilance & AE Reporting throughout the process
Want to discuss your multilingual needs with an expert? Get in touch.
Why our clients choose us: the 3Ts of Toppan.
Talent
We strive to attract and develop the best talent in the industry for first-class service to our customers
We are intentional in creating a respectful, diverse, and ambitious team
We hand-pick native-speaking expert linguists and always pay them fairly
Technology
We build our tech with trusted expert advice for your industry content needs
Our proprietary tech platform, Stream, is easy to use and easy to implement
We continuously innovate with the most appropriate tech through a long-term approach
Tailored to you
We partner with your team through consultative engagement
We focus on addressing your specific pain points with bespoke solutions
We deliver first-class service with operational excellence – quality, security, and on-time delivery
Understand what we've built with our case studies.
We seek meaningful, long-term relationships with our clients in order to create truly transformative results.