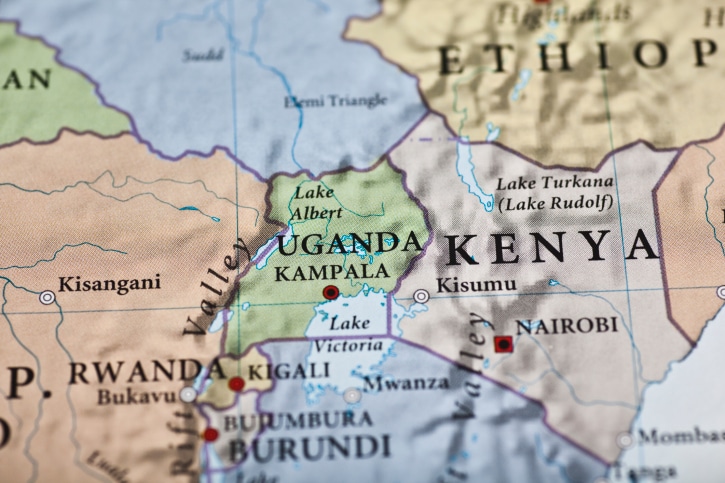 ---
Swahili is set to become the official language of five major countries in East Africa as part of an effort to improve business and community links in the region.
The East African Community, the intergovernmental organisation representing Burundi, Kenya, Rwanda, Tanzania, and Uganda, said it wants to make Swahili its official language.
It follows an announcement that in Uganda Swahili will be included on school syllabuses to promote it as an alternative language in the country.
Swahili, a Bantu language, is East Africa's lingua franca and an official language in Tanzania and Kenya where it is spoken by the majority of the population.
It is also widely spoken in Rwanda and Burundi; however, very few speak the language in Uganda, even though it is the country's second official national language.
In East Africa, Swahili is employed as a 'bridging' language and operates as a means of communication between different ethnic units and nationalities who don't share the same mother tongue.
But in Uganda, where the main languages are Luganda and English, there is some resistance to Swahili given the role the language has played in the country's troubled history.
For many Ugandans, Swahili is associated with the brutal regimes of its former dictators, such as Idi Amin, one of the bloodiest dictators of the 20th century, and the regimes' ruthless soldiers, who were trained in Swahili.
But the Ugandan Government, headed by President Yoweri Museveni, now wants to popularise Swahili in the country and make it an alternative national language. In Uganda's schools, Swahili will be taught right from nursery level up to university or tertiary level.
"What Ugandans have to do is to embrace the new language by learning and using it," said Amutendera Salvatore of the Ministry of East African Affairs.
For Barbara Nekesa, Uganda's acting Information Minister, the introduction of Swahili will allow Ugandans to better-communicate with people all over the East African Community.
"Swahili will help Ugandan traders to easily communicate with traders from other parts of east Africa," Nekesa told the Africa Report.
"Currently there is a challenge of language barrier between our traders with their counterparts and consumers from other east African countries."
Significant changes across east Africa mean inter-country communication is becoming more and more prevalent. If Uganda wants to be part of it, developing Swahili as part of its language culture will help it foster the trade and consumer links it needs.
As a result of this move, we expect the demand for Swahili translation to increase as companies take advantage the common language and increased business opportunities in the region.