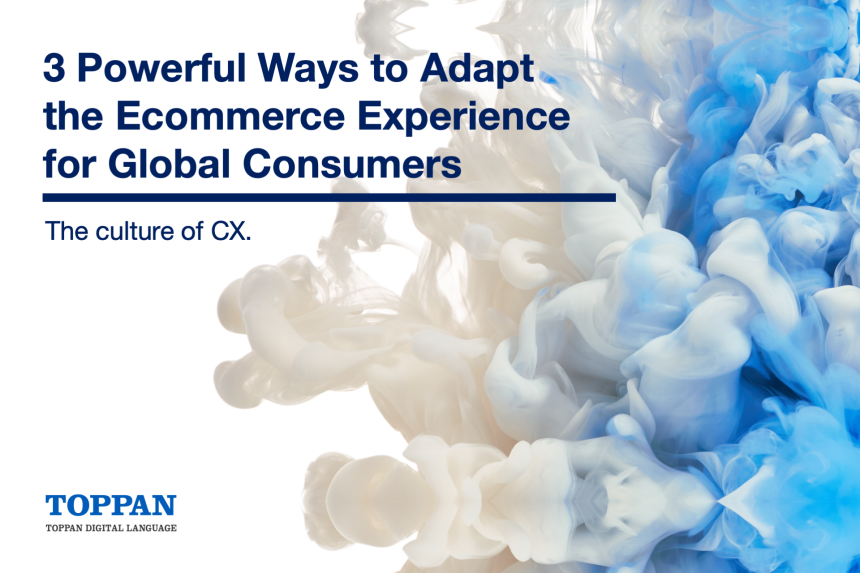 ---
In focus: Optimize the international customer experience
Adapt your marketing messaging – adapting your core marketing messages using transcreation can effectively capture and engage audiences in international markets.
Pay attention to cultural differences – awareness of cultural differences and nuances can help you adapt your product, service, and brand positioning to local markets
Adapt your visual cue – consider the visual elements of your international marketing to ensure your brand looks and feels grounded
Transcreation
Transcreation, or creative translation, is the adaptation of a creative content into another language or culture. Therefore, it's more than direct translation or localization of the text, as transcreation focuses on capturing the desired persuasive or emotive effect of the original message and transferring it into the adapted translation.
Transcreation has become an important part of international marketing, especially where continuity of meaning and message are important – even in search engine optimization. Brands that ignore transcreation do so at great risk.
From editorial copy, the homepage, category pages and campaign straplines on your eCommerce site, transcreation is one of the most effective ways to capture and engage audiences in international markets in order to carry them through to the conversion funnel.
Take Samsung's adaptation of the strapline for its Galaxy S6 Smartphone into Arabic, for example. The English phrase "Next is now" was adapted to which translates to "هرصع قباس" "Beyond the Present".
The heart of the message of "Next is now" is that Samsung is using technology in the Galaxy S6 that isn't common in the smartphone market. Not only does Samsung keep the core message of the in its Arabic adaptation but the phrase "Beyond the Present" is a common phrase in Arabic that has the same meaning.
Using Transcreation, Samsung can adapt content to Arabic so it looks like it's written for Arabic speakers as opposed to merely translated from English.
Cultural sensitivity
Cultural sensitivity is the awareness of specific cultural factors that can influence research. For online retailers, it requires marketing teams to be aware of local cultural nuances and develop appropriate messaging that engages their target audience.
"Brands that are serious about engaging with consumers in foreign markets need to offer a more culturally relevant connection with their audience."
That's a statement found in a study commissioned by CMO Council, which looked at how successful global brands – including PepsiCo, Visa and Johnson & Johnson – use cultural sensitivity to stand out from the crowd, add value to their brand and remain relevant to their international customers.
While companies are naturally sensitive to local sensibilities, Karen Mullins, Senior Director Audience Marketing, Expedia Group cautions against throwing your values out of the window in an attempt to appeal to everyone.
If you're embarking on a localization project for the first time, cultural sensitivity will definitely need to
be taken into consideration before you approach a language service provider. Your brand positioning, product or service offering and even your website architecture can be optimized then you take cultural sensitivity into consideration.
"We are brave. We won't do something that is illegal in a country of course, but we don't shy away from any backlash. In France, we featured same-sex parents in ads at a time that companies were getting negative social commentary about it. We want to be diverse and for everyone and we're not going to let something like this stop us." – Karen Mullins, Senior Director Audience Marketing, Expedia Group
Through our research with Econsultancy, we found that Expedia's home rentals brand, Vrbo, is open to all holidaymakers looking for a more 'home from home' experience but Mullins claims that it is particularly in tune with large, diverse and blended families. That means addressing their needs and highlighting those in their marketing – whatever the market.
Visuals and images
It's not just the words behind your brand presence that need rethinking for new territories. You also need to reconsider the visual elements that accompany your brand. Colors have different meanings in different markets, symbols aren't universally understood and images don't have the same impact on different audiences.
It's not always feasible to shoot new imagery for every market you plan to penetrate. Some brands aim to make a single set of campaign imagery fit every market – which can mean it's not the best fit for any market.
Another approach is to shoot a range of images and allow your global partners access to your image bank
to choose which images are likely to work best in that market, based on their local knowledge.
Adapting images to reflect the culture of the market is a common practice when you have a localized website. For example, using Japanese models and influencers for the product pages and category pages of your Japanese site can be hugely beneficial.
This also links back to cultural sensitivity where bespoke marketing campaigns for individual markets can also have a massive impact on how consumers engage with your brand online.
Related posts